Pryce Jones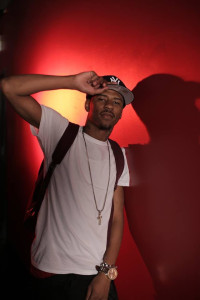 Even at the age of nine, Harlem, New York native, Sean "Pryce" Baker was on the path to stardom. Inspired by Harlem greats like Camron, Diddy, Big L, Mase and others Pryce and a few friends from his neighborhood started a rap group. They borrowed a tape recorder and put their money together to buy a cheap mic from the local corner store to record their songs. Always looking impress his classmates, in particular the ladies, Pryce an his group would perform at school in the cafeteria on lunch breaks or during gym class.
At 14 Pryce and his family relocated to Virginia where he worked on honoring his abilities as a song writer and performer. Using his status as the "new kid" he gained the attention of his peers by doing local shows, competitions or even the occasional battle. He caught the interest of a local manager who eventually took him under his wing.
Pryce continued to work on building his fan base. He released a mixtape with then co-managed artist Quasim Aka 100% . The project entitled "Ladies Love Us", obviously geared toward the opposite sex, received mixed reviews but helped establish Pryce as a serious artist with serious work ethic.
Pryce recently released a single called "Money Kisses" with Former YMCMB artist "Lil Chuckee". He is also working on his 1st solo effort titled "Pryce Of Fame". Now a resident of Atlanta, Ga Pryce is more focused than ever. Writing, recording and performing all over the south Pryce is eager to provide quality music for his fans during the coming year.