Maia Kavchak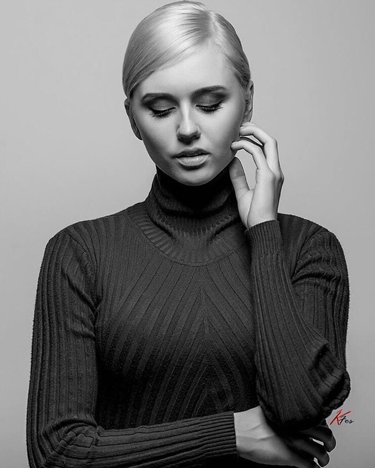 Maia Kavchak came from an artist; her mother, thus where her work and creative ethic originated. She was raised on the stage, performing in over 100 shows with Ballet Pensacola under the direction of Bobby Ball (Millwalkee Ballet, Atlanta Ballet) and Richard Steinert (Atlanta Ballet). In her teen years she continued her vigorous dance training with Ballet Pensacola on a merit scholarship. She furthered her dance education at the Central Pennsylvania Youth Ballet and Atlanta Ballet while attending the International Baccaleaureate Program for High-School.
At age 17, she began her acting training at Pensacola State College as a Performing Arts Major. There she recieved the GGCAF scholarship for her contributions to the local dance community, a merit scholarship for Theatre and helped found a scholarship program for a local dance studio where she was an instructor.
Her modeling career began simulateneously with her acting career when she became the muse of a photographer who had originally been hired to take her headshots. She began with print, but this quickly turned into runway and film work. Her first runway show was New Orleans Fashion Week, a show that took place two days after she filmed her first short film in New Orleans, "I Love Art." The piece orginally recieved the Audience Choice Award for the 48 HR Film Festival and was later entered into the Oxford Film Festival and The Cayman Island Film Festival.
Since college Maia has made a name for herself in the entertainment industry. In the past year, she has starred as the lead in two feature films ("Sever", "Truth or Double Dare"), dominated runways in New York, Miami, Atlanta, Los Angeles and New Orleans, founded a Fashion week in her hometown of Pensacola, Florida and has been appointed the Creative Director of Wealth Nation Entertainment. Her latest venture has been the creation of her very own comedy production company, "The National Nug Society."
Maia is a true creator and has only just begun to tap into her creative potential.