Can i buy adipex at walmart Phentermine online buy Buying phentermine in canada Phentermine capsules online Buy phentermine capsules Buy phentermine online australia Phentermine online scams 2013 Buy phentermine 50 mg Phentermine k25 online Order phentermine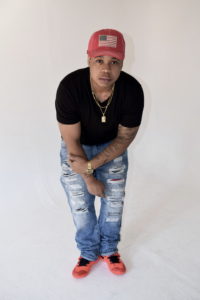 Born DeRay Howell, rapper GASH spent a large portion of his early childhood between Queens and Brooklyn, NY before settling in Harlem. GASH has always been a fan of Hip Hop music and was ultimately drawn to the genre. During a trip to Atlanta, GA with his father at the age of 16, GASH began writing music. He soon realized that he had a real knack and passion for writing music. Armed with a newfound confidence and passion, GASH continued to write when he returned home to New York City. He also enrolled in and completed the Touro College Digital and Media Arts Certificate program.
As he honed his craft, GASH also began networking and making connections with various Hip Hop upstarts. This lead to him meeting and joining forces with fellow New York City area artist Shmacks. The two formed a group and released their first mix-tape "No Hooks" in 2011. This was a major step for GASH and it was his first foray into the mix-tape business.
GASH eventually began to pursue solo endeavors. After a lot of hard work, he released his first solo mix-tape entitled "Toocomfortable." Regardless of downloads, "Toocomfortable" was a success in that it helped him establish his current sound and a following.
GASH decided to take his time to produce a follow-up to the "Toocomfortable" mix-tape. As he developed his follow-up mix-tape he continued to create music and collaborate with others and uploaded numerous songs to his YouTube page. He also continued to network, build connections and promote himself. In March 2015, he released his double disc mix-tape entitled "Toocomfortable 2: Times Like This" and "Toocomfortable 1.5." The double disk mix-tape was hosted by DJ Semi-Auto. These offerings were followed by "Toocomfortable 3: Your Greatness," which was released in July 2015.
Though he released numerous mix-tapes between 2011 and 2015, GASH garnered the most success during the time span from the end of 2015 into early 2016. He released his first official single, "Blowin' Money," onto itunes and other streaming outlets in late 2015. This was followed by a performance of the single at Santos Playhouse for the Coast2Coast Live showcase in February 2016 and the release of the single's video in March 2016. GASH also released the mix-tape "Tooconfortable 4: Taxin," which is hosted by DJ Spins and international artist Lil Phil. He hopes to accomplish even more in the latter part of 2016.
LINKS