Black Pacino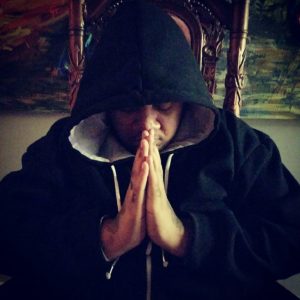 Daiquan Evans , The lyrical genius known as Black Pacino was Adopted at the age of 3. He grew up in Gaithersburg MD with his family in what is typically called the D.M.V area.   Exposed to music at an early age, it was only a matter of time before the creative talents were developed in this multi-faceted artist. Although there was a level of musical influence that stemmed from his adoptive family, Daiquan had a natural talent for music. He sang frequently in church choirs. Performing at various family events also became a welcome pastime for him.
For Pacino, there was no escaping music. In his early teens, music became the open door to freedom. Life growing up wasn't always the best for Daiquan– who had experienced a lot in a short amount of time. By the time he was thirteen years old, Daiquan was sent to a "Wilderness" Program. This was the turning point in his life, where his challenges forced him to grind harder to do better and be better.
Focusing his attention on developing rhymes to pass the time. Everything around him became inspiration, nothing was off limits!   Daiquan quickly realized that he had something…he had a way with words. He completed the program successfully and tapped into a new found passion for the art of rapping. Completely intrigued by this newly developed skill. Daiquan began freestyling with friends, entering local talent shows and recording covers on some of the musical talent he was inspired by at the time. Sharing his lyrical talent with the world via social media the response was more than he ever expected. Amazed by the response he received, he still didn't feel like he had what it took to make it in the industry.
Through his continued effort to work hard on his craft he was fueled by his family life and upbringing.   Allowing his passion for music to burn bright, every word became lyrical fire!
Leading up to this very moment in time where the Lyrical genius Black Pacino has stepped onto the mainstream platform to deliver some tasty soundbytes. Get your appetites ready to feast on something hot, fresh and new on the music menu. His cultivated style is that of a "punchline" artist with an old school feel. Often compared to the late great "Biggie" or Big Pun with his lyrical flow as well as stature.
With a very creative mind he weaves a masterpiece with words, when you listen to a set of bars you may just have to listen a few more times to reveal that each time there is another piece of the puzzle to discover. Like every great chef each bite reveals the undertones of painstakingly placed ingredients to make your mouth water for more.
Black Pacino's career is definitely on the rise having landed a major management deal with Wealth Nation Entertainment, distributed by Sony Red, and performing as a featured act on the Starlife Indie All-Star 3 Tour. There is no stopping or slowing down for Black Pacino
Black Pacino is in hot pursuit of hitting the ranks for a grammy as he produces more music to entertain the people. He has no plans of being just a one hit wonder. Black Pacino is here to stay and he's making music that makes a connection!
A personal quote that he lives by is "Once I'm at the top, no one will ever take me down!" ~Black Pacino
Check out Black Pacino as he Tours with Wealth Nation Entertainment on the BBOD 2017 Go Hard or Go Home Tour!