Robert Terell – CEO
Robert Terell Interview - "Black Hollywood Live's Success Is The New Black"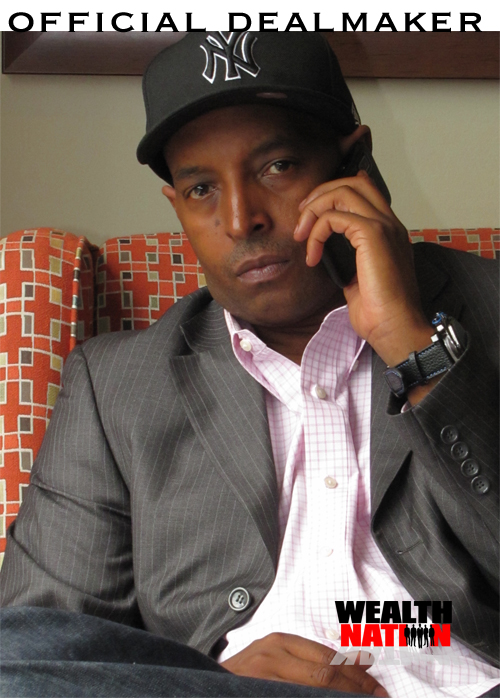 His peers recognize Robert Terell, as "The Industry's TOP Choice" in global business entertainment, talent and brand management. As a world-renowned business expert, financial strategist, motivational speaker, author, and serial entrepreneur, Robert is a champion for many emerging celebrity talents and entertainment professionals living with the affects of poor business and financial management throughout their careers.
Born and raised in the streets of New York City by a single parent mother, Robert began his career in the music business as an intern at Calliope studios in New York, NY. As the visionary leader of Wealth Nation Entertainment, he recently orchestrated a major label distribution deal with Universal Music Group/INgrooves Fontana, and presently holds the position of V.P. of A&R with IMG recordings, which is distributed via Warner Bros., Sony, EMI, and Universal.
"I was/am Gunplay's (MMG/DEF JAM) Business Manager at the time he got his solo deal with Def Jam. I negotiated and secured the deal for New York rapper "COMPUTA" with eOne (formerly Koch) and partnered with Def Jef to get his record placement with BET on the new Wayans Bros. Show "Next Generation Wayans," which aired in 2013.
I'm also Nancy Denise (Bad Girls Club/ATL) business manager and we're currently working with her on her new deal with Oxygen network for her own show. We orchestrated a multi-album deal for multi-platinum selling recording artist's SOUL FOR REAL with IMG/WARNER and just recently secured a deal for Gold selling recording artist's "HARLEM WORLD" Mase's group with IMG/UNIVERSAL.
Separate and aside from that, I have personally secured 18 distribution deals for independent artists so far in 2013 with Universal/Fontana INgrooves via our sub-label deal with 5150 Media-John Ferguson former V.P. of Bungalo/Universal."
Robert's areas of expertise include brand development, personal finance and business management. He has more than 16 plus years experience in the entertainment industry including business and personal management, A&R, international marketing, and negotiating major business deals. He is affectionately known by many of his close friends and colleagues as "THE DEALMAKER".
Robert and his highly qualified team of music business experts have created multiple platforms for many under banked and independent talents to have the opportunity to achieve unprecedented levels of success with his guidance, platforms, and leadership. He is a thought leader and social activist for global change in the financial sectors for Celebrity Brands. Robert is passionate and focused on empowering the lives of talent's through information, application, and personal transformation.
A big picture thinker and macro-strategist; Robert leverages his knowledge, experience, and business acumen to specialize in the areas of deal structuring, publishing, licensing, merchandising, major label distribution, and international marketing to skillfully represent the needs of his diverse clientele and their best interest.
Find out more about Robert Terell, Wealth Nation and their clients at www.officialdealmaker.com   www.wealthnationent.com