Andre Pitre

Andre Pitre is definitely a triple threat! Singer, Actor, Producer. He just completed a stage play with Tyler Perry called "I Don't Want To Do Wrong." He is also starring in the BET premiere movie called "Heaven Aint Hard to Find." Andre also toured with David E. Talbert's hit stage play "Love In The Nick in Tyme," starring along side Morris Chestnut and Ellia English of the Jamie Foxx Show. Last year, Andre was nominated as the NAACP Image Awards best male lead in a theatrical play for his dynamic performance in Michael Ajakwe, Jr's hit musical "Body Language." To date, he has made appearances on Houston's Benson and Hedges tour with Phil Perry, Jeffrey Osborne and Morris Day and Time. He's also performed with Frankie Beverly and Maze. He performed in many of Hollywood finest clubs as well as performing in Houston, Texas, Canada, just to name a few. He is presently hosting "U LIVE TONIGHT," in Los Angeles along with Comedian, Joe Torry every Wednesday, featuring KJLH's own, Adai Lamar. He has opened for Eric Benet, Chante Moore, Lenny Williams, David Hollister and The Zapp Band. Andre has also been featured in The Essence Magazine as Single Man of the Month! He has done numerous commercials and print ads.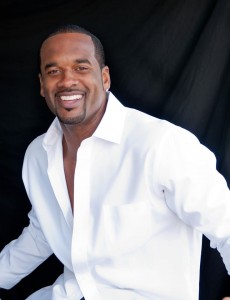 Addition to his music, Andre is also a pillar in the community. He has worked with children in the inner cities of Houston, Beaumont and Los Angeles. For several years, he has successfully spearheaded summer programs, basketball camps, and after school activities. Serving as both mentor and volunteer to ensure that children, especially young men have a positive influence, teaching them sportsmanship and the fundamentals of team work on an off the field.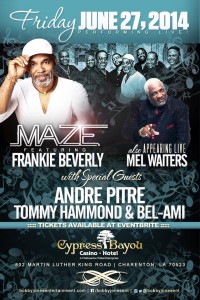 Andre has a production company called "Tri-Wen Productions," with his business partner Charnele Brown, from the hit NBC sitcom "A Different World". The production company specializes in film, television, stage plays, and music. Tri- Wen just completed the stage play "Love and Fire," in which Andre was the musical supervisor in Houston, Texas. Andre is in the studio working on his debut album.